Flint River Ranch
Made in the USA
NO Recalls Ever!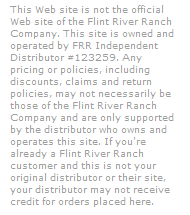 FREE Shipping to Your Door!
This is by far the best product I've found on the market. I am pleased to say that my dogs love the Senior Kibble Plus formula! Joanie K.
The Flint River Ranch dog food that I ordered is outstanding. I have never seen my dog enjoy her food like this! James W.
Delivery Details:
Flint River Ranch dog foods and cat foods ship via UPS to all states in the continental USA: Alabama, Arkansas, Arizona, California, Colorado, Connecticut, District of Columbia, Delaware, Florida, Georgia, Iowa, Idaho, Illinois, Indiana, Kansas, Kentucky, Louisiana, Massachusetts, Maryland, Maine, Michigan, Minnesota, Missouri, Mississippi, Montana, North Carolina, North Dakota, Nebraska, New Hampshire, New Jersey, New Mexico, Nevada, New York, Ohio, Oklahoma, Oregon, Pennsylvania, Rhode Island, South Carolina, South Dakota, Tennessee, Texas, Utah, Virginia, Vermont, Washington, Wisconsin, West Virginia, and Wyoming — no shipping at this time to Hawaii, Alaska or outside the USA.
Flint River Ranch delivers to all cities including: Atlanta GA*, Denver CO*, Los Angeles CA*, San Francisco CA*, San Diego CA, New York NY, Chicago IL*, Columbus OH*, Dallas Fort Worth TX*, Houston TX, Austin TX, Seattle WA*, Portland OR, Salt Lake City UT*, Phoenix AZ, Scottsdale AZ, Kansas City*, Jacksonville FL, Tampa FL*, Pittsburgh PA*, Philadelphia PA, Riverside CA, Sacramento CA, Minneapolis St Paul MN*, Miami FL, Indianapolis IN, Detroit MI, Milwaukee WI, Cincinnati OH, Cleveland OH, Birmingham AL, Memphis TN, Nashville TN, Louisville KY, Boston MA, Virginia Beach VA, Charlotte NC, Raleigh NC, Buffalo NY, Washington DC, Baltimore MD, Providence RI, Hartford CT, St Louis MO, San Antonio TX, El Paso TX, Oklahoma City OK, Las Vegas NV, Omaha NE, New Orleans LA, Boise ID, Flint MI, and more (asterisks denote major Flint River Ranch distribution centers)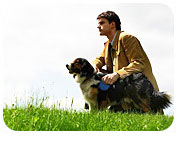 Flint River Ranch all natural dog foods and cat foods are proudly made in the USA using the highest quality home grown, human-grade ingredients with absolutely NO by-products, chemical preservatives, artificial additives, or unnecessary fillers that you'll find in most brands of dog food.

Our ultra premium oven-baked dog foods are carefully blended with the very finest of ingredients, with the ideal ratio of human-grade meat proteins, fruits and vegetables, vitamins, herbs, and minerals to assist with all the stages of your healthy dog's growth, development, and lifestyle.
Our customers report that their dogs have increased energy and vitality, softer coats with healthier sheens, stronger bones, cleaner teeth and healthier gums, improved digestive systems with lower stool volume, and fewer visits to the vet when fed Flint River Ranch dog foods. Give Flint River a try today — you won't be disappointed!

Flint River Ranch Adult & Puppy Dog Food is a highly nutritious canine diet with choice proteins and amino acids to ensure your dog's healthy growth and wellness.

Flint River Ranch Trout and Sweet Potato Dog Food is a super tasty unique "Fish & Chips" diet to promote healthy skin and coat — even the pickiest of pups love it!

Flint River Ranch Duck and Oatmeal Dog Food is the newest super nutritious wellness formula in our Signature Brand line of reduced / grain-free premium dog foods

NEW! Flint River Ranch Grain-Free Salmon Dog Food is an ultra premium no-grain healthy dog food ideally formulated for allergy- and food-sensitive dogs.

Flint River Ranch Lamb & Rice Dog Food is an ultra premium wheat-free dog food that provides the finest ingredients and is particularly ideal for allergy- and food-sensitive dogs.

Flint River Ranch Senior Lite Dog Food helps your overweight, older, or less active dog maintain strong bone density, healthy teeth & vision, good circulation and overall great health.

Flint River Ranch Essential Greens is a delicious and healthy all natural pet food supplement for both dogs and cats that can be served with water or as a topping for your main pet food

Pet Force Pet Stain Remover and Odor Eliminator permanently eliminates pet stains and odors associated with pet urine, feces, vomit, blood, food and more.

All Flint River Ranch Dog Food and Cat Food formulas are manufactured in our state-of-the-art facility using the highest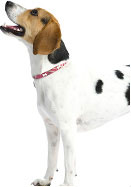 standard of excellence in palatability, product quality, and customer satisfaction. We offer only the best all natural healthy pet foods using the finest ingredients available, and all of our formulas exceed the nutrient guidelines established by AAFCO.

Flint River Ranch Signature Dog Biscuits are tasty bone-shaped snacks that help to maintain strong teeth and fresh breath for a happy, healthy, and satisfied pup.

Flint River Ranch Jubilee Wafer dog treats contain natural joint-lubricating Glucosamine and Chondroitin Sulfate to help aid the mobility of older & less active dogs.

Flint River Ranch Fish & Chips Wafers are blended with the wholesome ingredients of trout and potato baked right in for a tasty treat your dogs will absolutely love.

Flint River Ranch Lamb & Rice Wafer dog treats combine free-range lamb and rice as a tasty alternative for those pets with chicken or wheat allergies.

NEW! Flint River Ranch Tender Lovin's Chicken Jerky dog treats are tasty, all natural, smoked chicken jerky treats that are very low in fat and high in protein.

Flint River Ranch Braided Pizzle Sticks and Bully Sticks are healthy dog treats consisting of three all-natural pizzles braided together into a 7" pizzle dog chew.

Flint River Ranch Toobles are ten all-natural USDA-inspected trachea dog chews that have been slow roasted to perfection for a crunchy taste dogs absolutely love.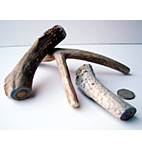 Flint River Ranch Deer Antlers are available in six different sizes and are long-lasting, all natural dog chew treats that won't splinter and leaves no mess!

Flint River Ranch Grain-Free Cat Food is a highly nutritious no-grain feline diet with choice proteins and amino acids to ensure your cat's healthy growth and wellness.

NEW Sizes! Flint River Ranch Bonita Flakes cat treats are a taste delicacy your cats will go crazy for! Our 100% Bonita Fish flakes are a very light and tasty healthy treat for all cats.

NEW! Flint River Ranch Catnip Toys and Bonita Flakes gift pack features three catnip toys, catnip oil spray and every cat's favorite, Bonita Flakes treats!