Flint River Ranch
Made in the USA
NO Recalls Ever!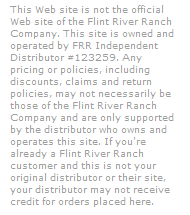 FREE Shipping to Your Door!

FRR Grain-Free Cat Food
A highly nutritious no-grain feline diet with choice proteins and amino acids for growth

FRR Bonita Flakes
A taste delicacy your cats will go crazy for!
A light & tasty healthy fish treat for all cats.

FRR Cat Combo Pack
Three catnip toys, catnip oil spray and Bonita Flakes treats all in one gift package!
Flint River Ranch cat foods blend the highest quality all natural human-grade ingredients for the ultimate in cat health and wellness. Get the absolute best in feline nutrition made right here in the USA!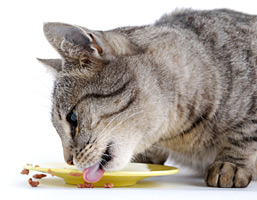 Our 100% all natural ultra premium cat foods are carefully formulated with the perfect combination of human-grade meats, garden fresh vegetables and herbs, and wholesome whole grains, plus a superior blend of vitamins, probiotics, and minerals.
The absolute best animal nutritionists, veterinarians, natural ingredient suppliers, and cat health professionals were enlisted to assist in helping us create the Flint River Ranch ultra premium formulas of cat foods just for your beloved pets. Our natural wholesome formulas provide the very best all-around, well-balanced holistic nutrition for your cats, and each of our ultra premium formulas is delicately prepared with your cat's special nutritional needs in mind and the taste they'll crave.
Our all natural feline formulas are manufactured under carefully controlled conditions and temperatures, resulting in better nutrition, palatability and digestibility for your cat. The secret to Flint River Ranch's great nutrition is how many nutrients are present in the cat's food and how efficiently they are utilized when digested.
The Flint River Ranch innovative oven-baked cat food cooking process, along with the special preparation used to create our natural line of cat foods and treats, ensures your household companions will receive a satisfying, tasty, and nutritionally complete meal every time they are fed, assisting with all the stages of your cat's growth, development, and healthy lifestyle.
We know kittens and cats have specific needs as they grow and develop and we are committed to you and your cats to maintain and deliver the highest nutritional value cat foods available to ensure your felines live long, healthy, and happy lives.
Better Ingredients for Better Cat Foods
The perfectly balanced combination of high quality ingredients in Flint River Ranch cat foods works to promote a healthy immune system, proper bone development, healthy skin and shiny coats, healthy organs and cell development, extra antioxidants for peak wellness, higher energy levels and increased vitality, cleaner teeth, and improved digestive systems with lower stool volume.
PROTEINS: The most important ingredient in a cat's diet is protein, and the amino acids provided by the Chicken and Lamb Meal in the Flint River Ranch feline formulas are the basic building blocks of muscle, skin, coat, bone, blood, and the immune system. The human-grade meats are reduced into a meal form by grinding to remove excess water — necessary for production and to reduce the cost of the food without sacrificing the extremely high quality of the meats.
ESSENTIAL TAURINE: The high quality Chicken Meal provides Taurine, an essential amino acid for cats, at much higher levels than the poultry by-products used in most cat food brands. It is vitally important for healthy eyes, heart, nervous, and reproductive systems.
ESSENTIAL FATS: Fats provide energy and include essentials for cell structure, hormones, enzymes and fat soluble vitamins. Flint River Ranch cat foods are naturally preserved with Vitamin E — unlike a lot of cat foods, our fat sources have no Ethoxyquin.
---
The Flint River Ranch Commitment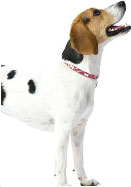 All Flint River Ranch healthy cat foods are proudly made in the USA in our state-of-the-art facility in Southern California using the highest quality human-grade ingredients with absolutely NO by-products, chemical preservatives, artificial additives, or unnecessary fillers that you'll find in most brands of cat food.
Our ultra premium oven-baked cat foods are carefully blended with the very finest of ingredients, with the ideal ratio of human-grade meat proteins, fruits & vegetables, vitamins, herbs, and minerals to assist with all the stages of your cat's growth, development, and healthy lifestyle. All of our formulas exceed the nutrient guidelines established by the AAFCO.
Flint River Ranch Dog Foods Flint River Ranch Dog Treats Flint River Ranch Cat Foods