Flint River Ranch
Made in the USA
NO Recalls Ever!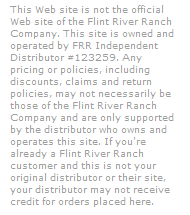 FREE Shipping to Your Door!

FRR Grain-Free Cat Food
A highly nutritious no-grain feline diet with choice proteins and amino acids for growth

FRR Bonita Flakes
A taste delicacy your cats will go crazy for!
A light & tasty healthy fish treat for all cats.

FRR Cat Combo Pack
Three catnip toys, catnip oil spray and Bonita Flakes treats all in one gift package!
Our Flint River Ranch Purrrfect Catnip & Bonita Flakes Combo Pack is here just in time for the holidays and makes a perfect gift for your feline companion or friends' cats!
Finally, a fantastic gift package for your kitties! The catnip products in our Purrrfect Catnip & Bonita Flakes Combo Pack have been rated 10 on the fun factor for cats that enjoy catnip. We tested these products on many, many cats, and the cats have assured us we picked a winner!
You can feel safe knowing the toys are made with organic hemp and filled with fresh, fragrant, organic catnip. Any colored designs on these products are from natural plant/food source dyes, so there are no worries when kitty chews them.
Just about all cats and kittens of any age LOVE the Flint River Ranch Sundried Bonita Flakes! They can't get enough! This gift package is good for your cats year-round, or it makes a great holiday gift pack for your friends and family.
There is enough fun and treats in this package for several cats or just one! These toys encourage your cats to romp and exercise themselves, while you get to watch their funny antics. This kit includes:
• Flint River Ranch Sundried Bonita Flakes — Cats beg for more!
• Shelby the Hemp Mouse — Already filled with lots of organic catnip
• Shelby the Refillable Hemp Mouse — With a 1/2 oz package of loose catnip for stuffing
• Bottle of Catnip Oil Spray — Freshen up cat toys, cat beds or cat scratch posts
• Billy Bob the Cork Ball — Spray him and watch kitty go!
Catnip should be given to kittens 6 months and older. It will not harm the younger kitties, but for some reason, kittens less than 6 months old do not appreciate catnip yet. Did you know that enjoying catnip at all is genetically predisposed? 15% of cats out there will never enjoy catnip, leaving more for the other 85% that do enjoy it! If your kitty stops playing with the toys, remove for a few days and give again.
Please Note: The Catnip and Bonita Flakes gift packs will be delivered by the United States Postal Service, and the gift packs may take up to 10 days to arrive.
Order FRR Purrrfect Cat Pack Now
| | | | |
| --- | --- | --- | --- |
| FRR Code | Purrrfect Cat Pack | Price | Add to Cart |
| CATPK | Catnip Toys & Bonita Flakes | $23.99 | |
---
The Flint River Ranch Commitment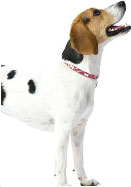 All Flint River Ranch healthy cat foods are proudly made in the USA in our state-of-the-art facility in Southern California using the highest quality human-grade ingredients with absolutely NO by-products, chemical preservatives, artificial additives, or unnecessary fillers that you'll find in most brands of cat food.
Our ultra premium oven-baked cat foods are carefully blended with the very finest of ingredients, with the ideal ratio of human-grade meat proteins, fruits & vegetables, vitamins, herbs, and minerals to assist with all the stages of your cat's growth, development, and healthy lifestyle. All of our formulas exceed the nutrient guidelines established by the AAFCO.
Flint River Ranch Dog Foods Flint River Ranch Dog Treats Flint River Ranch Cat Foods