Flint River Ranch
Made in the USA
NO Recalls Ever!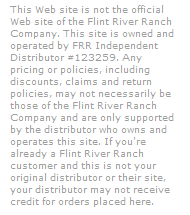 FREE Shipping to Your Door!

FRR Grain-Free Cat Food
A highly nutritious no-grain feline diet with choice proteins and amino acids for growth

FRR Bonita Flakes
A taste delicacy your cats will go crazy for!
A light & tasty healthy fish treat for all cats.

FRR Cat Combo Pack
Three catnip toys, catnip oil spray and Bonita Flakes treats all in one gift package!
Flint River Ranch Bonita Flakes Cat Treats are a taste delicacy your cats will go crazy for! Our 100% Bonita Fish flakes are a very light and tasty healthy treat for cats of all ages.
Our Flint River Ranch Bonita Flakes Treats are 100% shaved and sun-dried Bonita fish that will have your cat begging for more! The Bonita fish in our Bonita Flakes cat treats are professionally harvested off the open waters of Japan and are naturally sun-dried to produce a very light and tasty snack with absolutely no additives or artificial preservatives.
We give you a lot more than you can find on the open market, so one package lasts a very long time and provides a healthy, amazingly delicious taste treat your cats will go crazy for! Please Note: The Bonita Flakes cat treats will be delivered by the United States Postal Service, and they may take up to 10 days to arrive.
Ingredients
100% Natural Bonita Fish! No additives and no preservatives — a truly healthy and high-protein reward for your cats and kittens.
| | |
| --- | --- |
| 100% Fresh All Natural | No Animal By-Products |
| 100% Oven-Baked | No Chemical Preservatives |
| 100% Nutritionally Balanced | No Ethoxyquin, BHA, BHT |
| 100% Healthy Great Taste | No Artificial Flavoring |
Order FRR Bonita Flakes Cat Treats Now
| | | | |
| --- | --- | --- | --- |
| FRR Code | Bonita Flakes | Price | Add to Cart |
| BFLAKES | 1 oz. Bag | $7.99 | |
| 2xBFLAKE | (2) 1 oz. Bags | $13.99 | |
| 4xBFLAKE | (4) 1 oz. Bags | $25.99 | |
| 6xBFLAKE | (6) 1 oz. Bags | $37.99 | |
---
The Flint River Ranch Commitment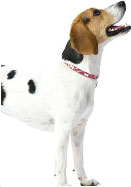 All Flint River Ranch healthy cat foods are proudly made in the USA in our state-of-the-art facility in Southern California using the highest quality human-grade ingredients with absolutely NO by-products, chemical preservatives, artificial additives, or unnecessary fillers that you'll find in most brands of cat food.
Our ultra premium oven-baked cat foods are carefully blended with the very finest of ingredients, with the ideal ratio of human-grade meat proteins, fruits & vegetables, vitamins, herbs, and minerals to assist with all the stages of your cat's growth, development, and healthy lifestyle. All of our formulas exceed the nutrient guidelines established by the AAFCO.
Flint River Ranch Dog Foods Flint River Ranch Dog Treats Flint River Ranch Cat Foods