Flint River Ranch
Made in the USA
NO Recalls Ever!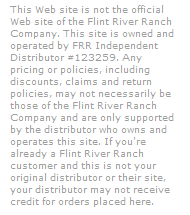 FREE Shipping to Your Door!

FRR Dog Biscuits
Tasty bone-shaped snacks that help to maintain strong teeth and fresh breath

FRR Jubilee Wafers
Tasty wafer treats with natural joint-lubricating Glucosamine and Chondroitin Sulfate

FRR Fish & Chips
Treats with trout and potato baked right in for a taste your dogs will absolutely love

FRR Lamb & Rice
Treats that combine free-range lamb & rice for dogs with chicken or wheat allergies

FRR Chicken Jerky
Extra low-fat and high-protein naturally smoked Tender Lovin's Chicken Jerky pet treats

FRR Bully Sticks
Heathly low-fat and low-calorie dog chew treats from free range, grass fed cattle

FRR Braided Pizzles
Free range, grass fed steer pizzles braided together into 7" pizzle chew treats

FRR Toobles Chews
USDA-inspected trachea dog chews that have been slow roasted to perfection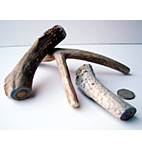 FRR Deer Antlers
Long-lasting, all natural chew treat that won't splinter and leaves no mess!
Flint River Ranch dog treats blend the highest quality all natural human-grade ingredients for the ultimate in dog health and wellness. Get the absolute best in canine nutrition made right here in the USA!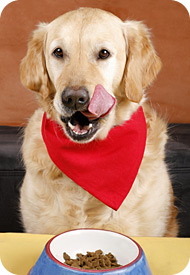 Our 100% all natural ultra premium dog treats and biscuits are carefully formulated with the perfect combination of human-grade meats, garden fresh vegetables and herbs, and wholesome whole grains, plus a superior blend of vitamins, probiotics, and minerals.
Flint River Ranch Signature Brand dog treats are not only easy on your pets digestive system, they also help to maintain strong teeth and fresh breath for a happy, healthy, and satisfied pup. Reward your pup and yourself knowing that his or her treat is all natural and full of healthy benefits.
The Flint River Ranch innovative oven-baked dog food and treat cooking process, along with the special preparation used to create our natural line of dog foods and treats, ensures your household companions will receive a satisfying, tasty, and nutritionally complete meal every time they are fed, assisting with all the stages of your dog's growth, development, and healthy lifestyle.
Better Ingredients for Better Pet Foods
The perfectly balanced combination of high quality ingredients in Flint River Ranch dog treats works to promote a healthy immune system, proper bone development, healthy skin and shiny coats, healthy organs and cell development, extra antioxidants for peak wellness, higher energy levels and increased vitality, cleaner teeth, and improved digestive systems with lower stool volume.
PROTEINS: Flint River Ranch dog treats feature fresh free range Lamb, Fish, Duck and Chicken protein sources. The human-grade meats are reduced into a meal form by grinding to remove excess water — necessary for production and to reduce the cost of the treats without sacrificing the extremely high quality of the meats.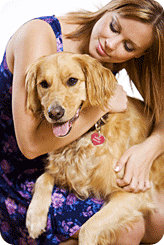 VEGETABLES and GRAINS: Phytochemicals, food components with disease-preventing elements, with a medley of garden vegetables and greens, including Tomatoes, Carrots, Red/Green Bell Peppers, Garlic, Celery, Parsley, Peas, Potatoes, Spinach, and Broccoli), as well as whole grains (Pasta, Rice, Brown Rice Powder, Toasted Oats and Whole Wheat), are used in varying portions within our formulas. Several Flint River Ranch dog food formulas are wheat-free or reduced grain dog foods.
HERBS: Nature's herbs are an ideal source to help assist your dog's body in optimum health. They are designed to work together in balance and not in excess, and include Polyphenols from Green Tea Extract, Beta Carotene from Barley Grass, Chlorella, Blue Green Algae (Spirulina), Rosemary, Sage, Echinacea, Wheatgrass Juice Powder and Barley grass Juice Powder. Minerals, vitamins, natural dry broth, and probiotics (live plant enzymes) are added to various formulas to aid in digestion and nutrition.
FLAX: High in fiber and alpha linolenic acid, Flax is an excellent source of Omega 3 fatty acid for a healthy, shiny coat. It also helps your pet's auto-immune system against diseases, and Flax additionally resists oxidation from the baking process, helping improve food's shelf life.
PROBIOTICS: Live Digestive Plant Enzymes — these live microorganisms, or "friendly bacteria," increase the absorption rate of vital essential nutrients (proteins, carbohydrates, fat and fiber) necessary for complete digestion.
---
The Flint River Ranch Commitment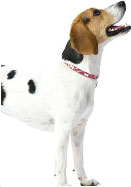 All Flint River Ranch healthy dog treats are proudly made in the USA in our state-of-the-art facility in Southern California using the highest quality human-grade ingredients with absolutely NO by-products, chemical preservatives, artificial additives, or unnecessary fillers that you'll find in most brands of dog food.
Our ultra premium oven-baked dog foods and dog treats are carefully blended with the very finest of ingredients, with the ideal ratio of human-grade meat proteins, fruits & vegetables, vitamins, herbs, and minerals to assist with all the stages of your dog's growth, development, and healthy lifestyle. All of our formulas exceed the nutrient guidelines established by the AAFCO.
Flint River Ranch Dog Foods Flint River Ranch Dog Treats Flint River Ranch Cat Foods