Flint River Ranch
Made in the USA
NO Recalls Ever!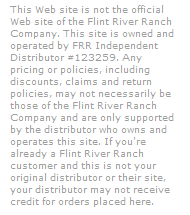 FREE Shipping to Your Door!

FRR Dog Biscuits
Tasty bone-shaped snacks that help to maintain strong teeth and fresh breath

FRR Jubilee Wafers
Tasty wafer treats with natural joint-lubricating Glucosamine and Chondroitin Sulfate

FRR Fish & Chips
Treats with trout and potato baked right in for a taste your dogs will absolutely love

FRR Lamb & Rice
Treats that combine free-range lamb & rice for dogs with chicken or wheat allergies

FRR Chicken Jerky
Extra low-fat and high-protein naturally smoked Tender Lovin's Chicken Jerky pet treats

FRR Bully Sticks
Heathly low-fat and low-calorie dog chew treats from free range, grass fed cattle

FRR Braided Pizzles
Free range, grass fed steer pizzles braided together into 7" pizzle chew treats

FRR Toobles Chews
USDA-inspected trachea dog chews that have been slow roasted to perfection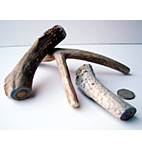 FRR Deer Antlers
Long-lasting, all natural chew treat that won't splinter and leaves no mess!
Our Flint River Ranch Santa Dragon and Bully Sticks Combo Pack is here just in time for the holidays and makes a perfect gift for your canine companion or friends' dogs!
Santa Dragon supplies are limited, so please order early. The combo pack makes a great gift for your friends' dogs too!
Give your furry friend a holiday gift he or she will love! This holiday combination pack for dogs includes a large Santa Dragon and (3) 6" bully sticks. The Santa Dragon plush toy has got to be the cutest holiday toy we have seen at Flint River Ranch headquarters in a very long time!
The Santa Dragon measures 14" x 5" x 13" and is perfect for any size dog. There is very little stuffing inside, so if your pup does get through the reinforced seams, you will not have a huge mess to clean up.
The dragon features Chew GuardTM technology. Toys made with Chew GuardTM technology are specially constructed to better resist moderate chewing. Some dogs will chew through anything (including your refrigerator door) and no plush toy is indestructible, so while Chew GuardTM technology may not be able to stop these dogs, it sure can try.
You already know how much your four-legged family members love bully sticks, and this combo pack comes with (3) 6" bullies for even more fun!
Please Note: The Santa Dragon gift pack will be delivered by the United States Postal Service, and the gift packs may take up to 10 days to arrive.
| | |
| --- | --- |
| Super Cute Santa Dragon Plush Toy | Three of Our Popular 6" Bully Sticks |
| Toy Features Chew Guard Technology | Chews Won't Splinter Like Dog Bones |
| Perfect Gift For the Holidays | Chews Helps Clean Teeth Naturally |
| Santa Dragon Perfect for Any Size Dog | Chews Present Low to No Odor |
Order FRR Santa Dragon Pack Now
FRR Code
Santa Dragon Pack
Price
Add to Cart
DR3BS6
Plush Toy and Bully Sticks
$25.99
Only Available During
the Holidays
---
The Flint River Ranch Commitment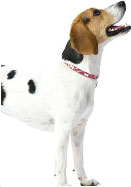 All Flint River Ranch healthy dog foods are proudly made in the USA in our state-of-the-art facility in Southern California using the highest quality human-grade ingredients with absolutely NO by-products, chemical preservatives, artificial additives, or unnecessary fillers that you'll find in most brands of dog food.
Our ultra premium oven-baked dog foods are carefully blended with the very finest of ingredients, with the ideal ratio of human-grade meat proteins, fruits & vegetables, vitamins, herbs, and minerals to assist with all the stages of your dog's growth, development, and healthy lifestyle. All of our formulas exceed the nutrient guidelines established by the AAFCO.
Flint River Ranch Dog Foods Flint River Ranch Dog Treats Flint River Ranch Cat Foods