Flint River Ranch
Made in the USA
NO Recalls Ever!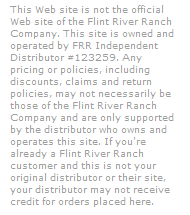 FREE Shipping to Your Door!

FRR Dog Biscuits
Tasty bone-shaped snacks that help to maintain strong teeth and fresh breath

FRR Jubilee Wafers
Tasty wafer treats with natural joint-lubricating Glucosamine and Chondroitin Sulfate

FRR Fish & Chips
Treats with trout and potato baked right in for a taste your dogs will absolutely love

FRR Lamb & Rice
Treats that combine free-range lamb & rice for dogs with chicken or wheat allergies

FRR Chicken Jerky
Extra low-fat and high-protein naturally smoked Tender Lovin's Chicken Jerky pet treats

FRR Bully Sticks
Heathly low-fat and low-calorie dog chew treats from free range, grass fed cattle

FRR Braided Pizzles
Free range, grass fed steer pizzles braided together into 7" pizzle chew treats

FRR Toobles Chews
USDA-inspected trachea dog chews that have been slow roasted to perfection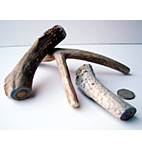 FRR Deer Antlers
Long-lasting, all natural chew treat that won't splinter and leaves no mess!
Flint River Ranch Tender Lovin's Smoked Chicken Jerky Dog Treats are tasty, all natural smoked jerky treats for your pets that are extremely low in fat and high in protein.
The new Flint River Ranch Tender Lovin' Smoked Chicken Jerky Treats are healthy, naturally smoked chicken jerky pet treats that are truly U.S.-produced, hand-trimmed and naturally smoked from of a US-family owned South Carolina smoke house for your pets' enjoyment and your peace of mind.
Tender Lovin's Chicken Jerky treats are a high quality, minimally processed treat that you will feel great about feeding to your pets!
Flint River Ranch chicken jerky dog treats are delivered in (2) 8 oz bags (1 lb total) that you can reseal for freshness.
Guaranteed Analysis
Protein: Minimum 50%. Fat: Minimum 2%. Fiber: Maximum 2%. Moisture: Maximum 38%.
100% USA Grown and Sourced Chicken Jerky
Slowly and Naturally Smoked with Real Hickory Wood
Every Batch Is Tested Safe from Salmonella
Extra Low in Fat and High in Protein
Free of Fillers, By-Products, Chemicals and Hormones
Order FRR Tender Lovin's Chicken Jerky Dog Treats Now
| | | | |
| --- | --- | --- | --- |
| FRR Code | Chicken Jerky Treats | Price | Add to Cart |
| JERKY | (2) 8 oz. Jerky Treats | $29.99 | |
---
The Flint River Ranch Commitment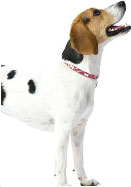 All Flint River Ranch healthy dog foods are proudly made in the USA in our state-of-the-art facility in Southern California using the highest quality human-grade ingredients with absolutely NO by-products, chemical preservatives, artificial additives, or unnecessary fillers that you'll find in most brands of dog food.
Our ultra premium oven-baked dog foods are carefully blended with the very finest of ingredients, with the ideal ratio of human-grade meat proteins, fruits & vegetables, vitamins, herbs, and minerals to assist with all the stages of your dog's growth, development, and healthy lifestyle. All of our formulas exceed the nutrient guidelines established by the AAFCO.
Flint River Ranch Dog Foods Flint River Ranch Dog Treats Flint River Ranch Cat Foods