Flint River Ranch
Made in the USA
NO Recalls Ever!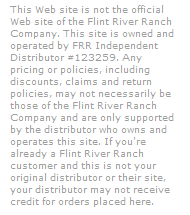 FREE Shipping to Your Door!

FRR Dog Biscuits
Tasty bone-shaped snacks that help to maintain strong teeth and fresh breath

FRR Jubilee Wafers
Tasty wafer treats with natural joint-lubricating Glucosamine and Chondroitin Sulfate

FRR Fish & Chips
Treats with trout and potato baked right in for a taste your dogs will absolutely love

FRR Lamb & Rice
Treats that combine free-range lamb & rice for dogs with chicken or wheat allergies

FRR Chicken Jerky
Extra low-fat and high-protein naturally smoked Tender Lovin's Chicken Jerky pet treats

FRR Bully Sticks
Heathly low-fat and low-calorie dog chew treats from free range, grass fed cattle

FRR Braided Pizzles
Free range, grass fed steer pizzles braided together into 7" pizzle chew treats

FRR Toobles Chews
USDA-inspected trachea dog chews that have been slow roasted to perfection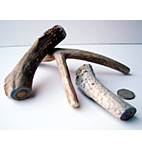 FRR Deer Antlers
Long-lasting, all natural chew treat that won't splinter and leaves no mess!
Pet Force naturally and effectively breaks down and permanently eliminates the pet stains and odors associated with pet urine, feces, vomit, blood, food, grease and dirt.
Pet Force is a concentrated formula of powerful enzyme-producing bacteria that are designed to effectively elminate pet stains and pet odors caused by pet urine, feces, vomit, blood, food and more. Pet Force Stain Remover and Odor Eliminator even works exceptionally well on skunk odors. PetForce is completely safe, natural and biodegradable, and it leaves a light, fresh lemon scent.
Our staff has used Pet Force successfully on food grease stains that were already set in with excellent results! The great stories from actual users of Pet Force are too numerous to list.
The Pet Force Combo Package includes a 32 oz spray bottle of pre-mixed PetForce and a 16 oz concentrated PetForce for refills. Pet Force concentrate can be mixed with up to 8 parts water, so it is a great value too!
Please read the directions on the back of bottle for full cleaning instructions. Pet Force can be used for the following:
Any sort of organic stain in clothing, carpets, concrete and furniture
Add a half-cup to your load of laundry for a clean, fresh scent
Add 2 oz per gallon of water in carpet cleaning machines
Use on pets for skunk odors
Clean Litter Boxes
Please note that the Pet Force Combo Package ships via FedEx Smartpost and is delivered by the United States Postal Service, and these shipments may take up to 10 days to arrive.
Order FRR Pet Force Now
| | | | |
| --- | --- | --- | --- |
| FRR Code | Pet Force | Price | Add to Cart |
| PFCOM | Combo Package | $19.99 | |
---
The Flint River Ranch Commitment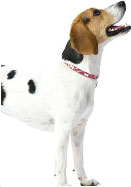 All Flint River Ranch healthy dog foods are proudly made in the USA in our state-of-the-art facility in Southern California using the highest quality human-grade ingredients with absolutely NO by-products, chemical preservatives, artificial additives, or unnecessary fillers that you'll find in most brands of dog food.
Our ultra premium oven-baked dog foods are carefully blended with the very finest of ingredients, with the ideal ratio of human-grade meat proteins, fruits & vegetables, vitamins, herbs, and minerals to assist with all the stages of your dog's growth, development, and healthy lifestyle. All of our formulas exceed the nutrient guidelines established by the AAFCO.
Flint River Ranch Dog Foods Flint River Ranch Dog Treats Flint River Ranch Cat Foods